Welcome to our comprehensive guide on beer flights, where we delve into the world of sampling craft brews. If you've ever wondered what a beer flight is and how it can enhance your beer-tasting experience, you've come to the right place.
What is a Beer Flight?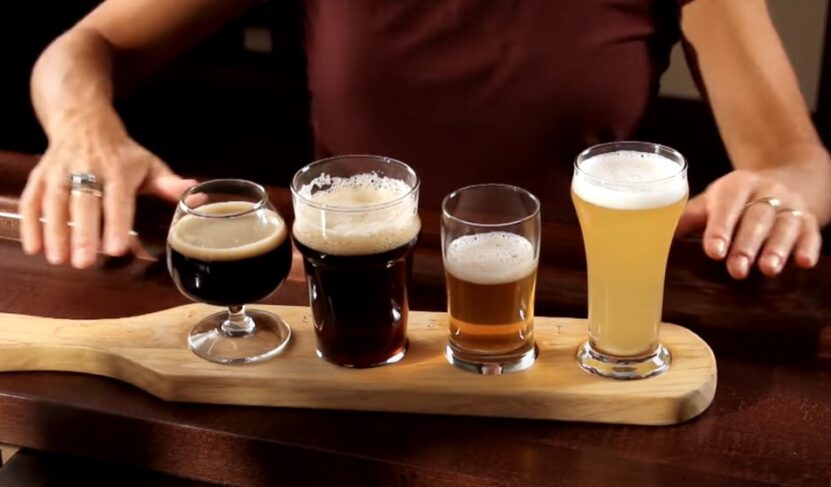 A beer flight is essentially a collection of small beer glasses, each containing a different type of beer. These smaller samples allow you to taste multiple styles and brands of beer in a single sitting, in moderate quantities.
For casual beer enthusiasts, a beer flight might seem like a simple beverage choice, with options ranging from light to dark beer, which can be consumed from bottles, aluminum cans, or glasses at the bar.
However, the concept of beer flights has expanded with the rise of at-home kits, enabling people to create their own delicious concoctions. As the industry has grown, homebrewers and establishments with a wide beer selection, such as bars, breweries, and restaurants, have started offering beer flights.
Why Choose a Beer Flight?
A beer flight offers a similar experience to a wine tasting, allowing you to sample various beer varieties simultaneously. The different beers are poured into small glasses, and most flights include at least four different kinds. A beer flight helps you discover your preferred beer style by allowing you to sample different varieties before committing to a full glass.
Beer Flight Set Options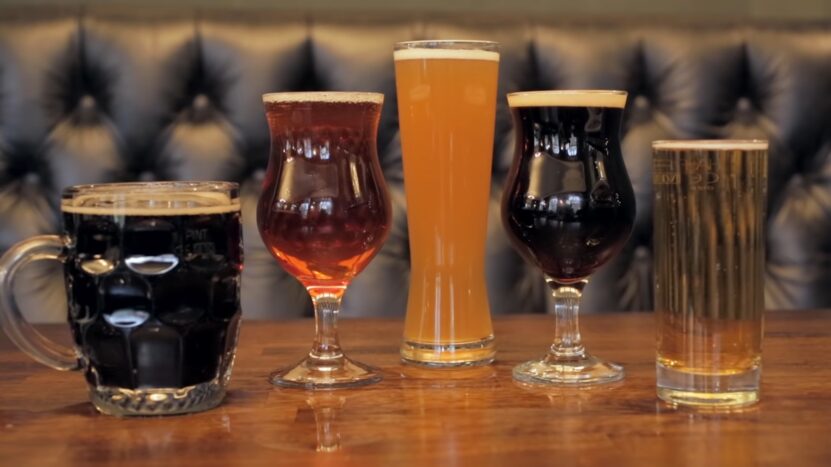 Beer flight sets provide a means to offer your homemade brews to friends and family for tasting. These sets come in various options. For example, you can purchase a set featuring four sample glasses placed on a paddle. The glasses typically measure 3.75 inches tall and 2.25 inches wide.
They are secured to a hardwood panel with slots. Other sets include 5-inch tall glasses or styles that hold 4.5 or 5 ounces of liquid. Alternatively, you can choose a beer flight stand as a presentation style. This set includes a metal rack that stands just over 11 inches tall, along with four 4-inch tall glasses, each capable of holding 5 ounces of beer. If you prefer a more simple approach, there are sample mug sets available, with each mug holding 4 ounces of beer.
By investing in an official beer flight set, you can impress your family and friends with a professional display. Additionally, these sets allow you to study their taste preferences, which can help you improve the flavor of your beer. They are also useful if you enjoy exploring different beer varieties produced by professional brewers.
Beer Flight Sets Make Ideal Gifts
A beer flight set serves as the perfect gift for those who brew their own beer. The beer-making process involves multiple steps, and individuals who put effort into creating various varieties often want to share their creations with others.
How to Assemble a Beer Flight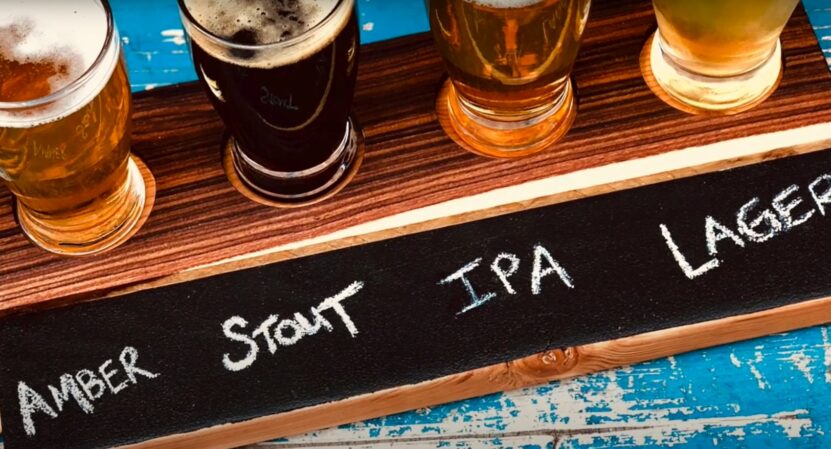 When tasting a beer flight, it is common practice to start with the lightest beer and progress to the darkest, as this helps prepare the palate for the stronger flavors of the darker brews. A beer flight typically consists of four to six small glasses, each holding just a few ounces of beer. It is important to include a variety of brews to highlight the differences between them.
In bars or restaurants, you can order a horizontal flight, which includes beers from the same producer, to discover new favorites from a preferred brewery. Vertical flights are also available, featuring different years of the same beer vintage.
Additionally, you can try a flight that includes samples from various producers who employ the same brewing style. By tasting different beers, you can refine your own beer production based on the flavor variations you prefer.
Reasons to Invest in a Beer Flight Set
With a professional beer flight set, you can ensure that your guests sample an appropriate amount of beer to evaluate the flavors without consuming excessive amounts. Having a personal beer flight set also helps you narrow down your beer development to your best products.